Description
LOCAL PICKUP ONLY AT THIS PRICE PER CASE .. Delivery Available – Discounts for Pallet Orders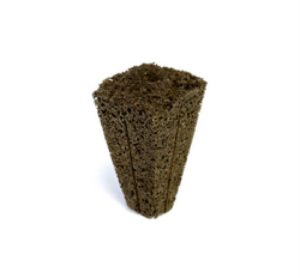 Case of 1700 – 40/65 Propagation Plug Perfect for Float Trays and fits many other trays. OMRI Ingredients coco and peat.
Cases of 1700 available and pallets of 24 cases shipped across the United States.
Proven to stimulate more root growth!
Plants will root faster, and because of our proprietary bonded soil, you will be able to handle your plants at ANY age!
Plug Dimensions: 1.57″ wide & 2.56″ Deep * 40/65 mm
Plugs/Cells per Case: 1700
PALLETS AVAILABLE
Nursery and Farm Accounts Serviced